---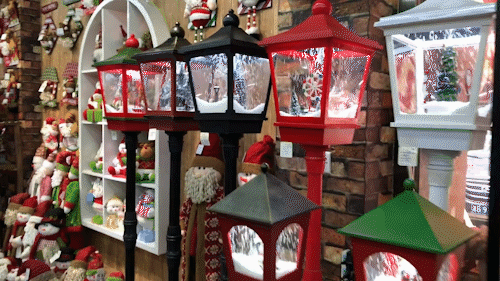 🎅Unique Christmas Gifts Design: : 71-in(183cm). tall snowing musical street lamp with self-containing snow function - Perfect size for porch or walkway.
🎅ANIMATED: Flurries of artificial snow flow out from behind chalet to create a winter wonderland, Suitable for indoor and outdoor use, USB power supply.
🎅Wonderful Music: When turn on the snow globe lantern, it cycleplays Christmas themed music, Jingle Bells, We Wish You A Merry Christmas, Silent Night, Deck The Halls, Joy To The World, The First Noel, Hark! The Herald Angel Sing, Oh, Christmas Tree.
🎅ADJUSTABLE: Self-containing snowy function has adjustable switch to flow with or without music.
🎅PRE-LIT: Inside lights up with 18 white and 1 warm LED bulbs when animation starts.
🎅Music and Timer: Bottom 3-Way slide switch contains ①ON1(light up/Music/6H Timer)/②OFF/③ON2(light up/6H Timer). Slide to ON1 position, The Musical Street Lamp will light, 6h Timer and music playing. Slide to ON2 position, The Musical Street Lamp will light up and 6H Timer, light for 6 hours then automatically turn off, cycle every 24 hours.
NOTICE: All orders are processed in USD. While the content of your cart is currently displayed in your local currency, you will checkout using USD at the most current exchange rate.
This section doesn't currently include any content. Add content to this section using the sidebar.